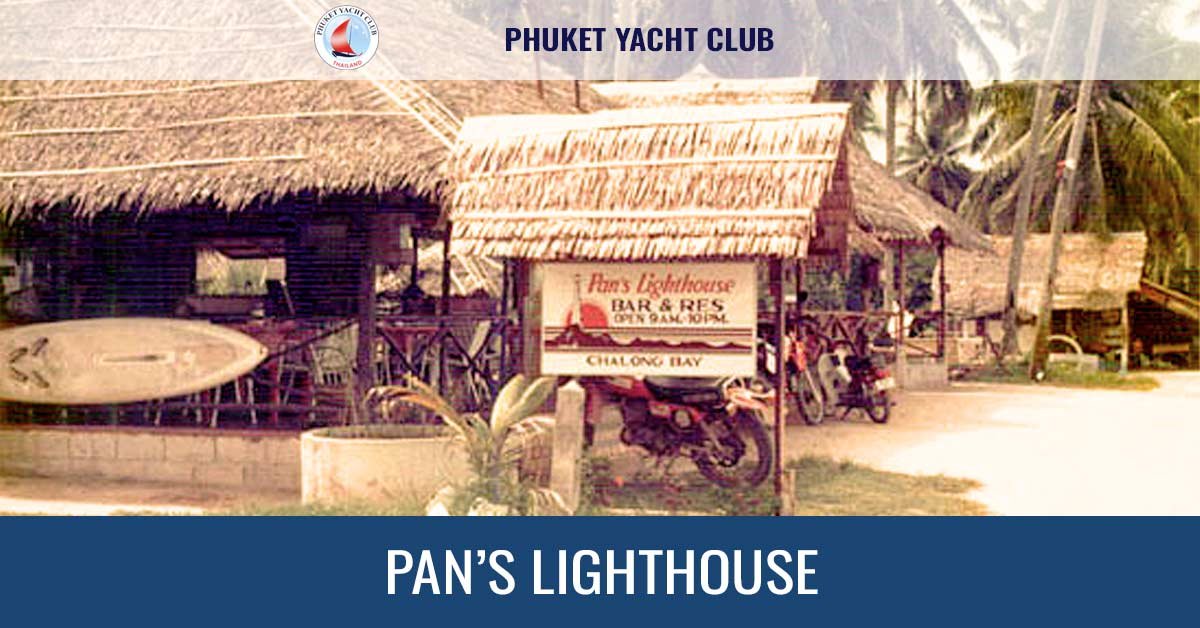 Ao Chalong Cruising Yacht Club (ACCYC)
Originally called the ACCYC (Ao Chalong Cruising Yacht Club), the club was formed in the early 90's when the members met at a place called Pans next to Jimmy's Lighthouse.
The club moved into Jimmy's Lighthouse in 1994, and then in 1999 it moved to the premises now known as the Phuket Cruising Yacht Club.
In 2009 the club moved to its current premises. None of the facilities enjoyed today existed as the club had no more than the proposed rent. Consequently, the life member scheme was proposed to raise money and support to build all the facilities we now enjoy.
Much credit for this development must go to the Commodores who were in the chair during this period.
Food and beverage were franchised out to an Australian chef who gave the club a positive reputation as a place to eat and drink.
In parallel with this development, the succeeding Commodore developed the highly successful Junior Sailing program. In 2012 the club received its first fleet of BIC dinghies (5) and now hosts regattas for dinghy sailors.
The club hosted its first regatta in 2008, the Multihull Regatta which was to become the Multihull Solutions Regatta and since 2023 is now the Yacht Sales Co. Regatta. This was run as a feeder to Phuket Race Week.
In 2018 the club instigated the Sailors Regatta and the following year the club started the Jai Dee Regatta.
This year a number of new events have been introduced, some to commemorate fondly remembered members and others (the Black Jack Dash) to increase club activities on the fun side.
The facility side has not been ignored. Food and beverage are now in house and the club's social diary has never been busier. The Rear Commodore has commenced a series of substantial improvements to the waterside facilities and thanks to the generosity of some of our members the dinghy and pontoon arrangements have been vastly improved. Our Social Secretary is seeing to a range of improvements to the décor and furniture and is organizing social events on a regular basis.
We have become not only a yacht club but also an important social hub - a far cry from the days, thirty odd years ago, when the punishment for fighting was two months exclusion from the club! (one month for members!).
The Commodore